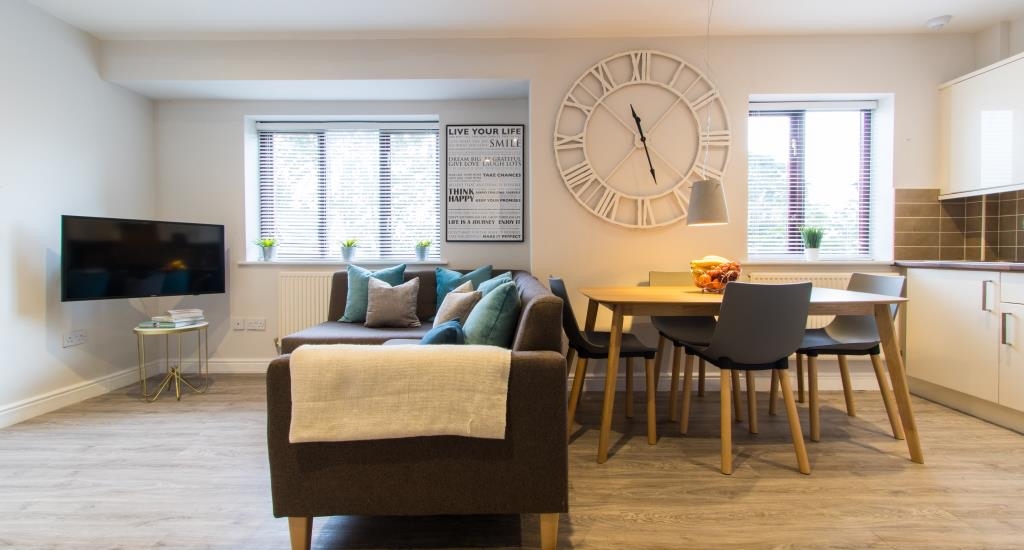 Your home in the city
Studylinks homestay or private accommodation in Leeds
Study Links homestay
If you are looking to improve your English and your understanding of British culture, then you might want to consider living with a homestay. Study Links International, an award-winning AEGIS-accredited organisation with over 20 years' experience, will arrange your homestay accommodation.
This option is great for students who want to experience home life in the UK and not worry about cooking – most meals are provided!
PLEASE NOTE : this is not accommodation that is provided directly by Leeds English Language School. Please book directly with the provider and check their terms and conditions.
---

---
---
What's included in Homestay accommodation?
---
Transport in Leeds
Bus
You can purchase a bus ticket on your phone from an app called First Bus m-Tickets. The monthly student bus pass is around £45.
Please register using your Leeds English email address and upload your photo ID (e.g. passport or identity card)
Train
The nearest station to Leeds English Language School is Burley Park train station. Trains to and from Leeds city centre station are frequent.
It is a 10-minute walk from Burley Road school and a 6-minute walk from Victoria Road school.
---
Apply today and we will send an application pack to your email.