Explore Leeds
The student-friendly city
Leeds is the perfect place to call home during your studies.
International students are a respected and important part of Leeds society.
---
The place to study
Leeds is home to over 60,000 students across all universities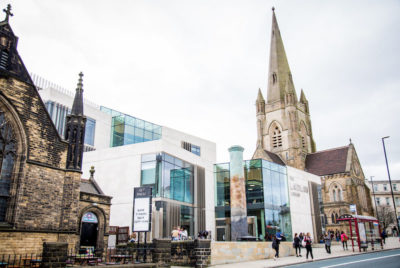 Every September, tens of thousands of young people from all over the UK come to Leeds to start their university education.
With four good universities, including the University of Leeds in the world-class Russell Group, Leeds really is a top university destination.
If you are thinking about doing a degree at The University of Leeds or Leeds Beckett University, we can help you with your applications
---
Where to study after Leeds English?
With your improved language skills from Leeds English, why not consider continuing on to higher education in Leeds or other parts of the UK? Many of our students do this.
Leeds has four universities to choose from:
The University of Leeds
Leeds Arts University
Leeds Beckett University
Leeds Trinity University
---
Useful Links
Apply today and we will send an application pack to your email.