Burley Road school
A large, modern facility located in Burley Park
Environment and facilities
Leeds English Language School is situated near Burley Park which is a popular student area, west of the city centre. You will find great restaurants, shops, coffee houses, sports facilities and parks close by.
We used to also have facilities on Victoria Road. Moving forward this year, we have decided to relocate all our classes to our Burley Road school in order to improve our students' experience. Historically Victoria Road was where the school started but to be more effective, we believe that the location and size are no longer practical or appropriate for our students' needs. Burley Road is a more modern building with better facilities and having everyone on the same site allows us to be more efficient and give an improved level of education and support to our students.
Burley Road school – LS4 2PU
Your first day will be at our Burley Road school. Students should arrive here to complete the placement test. Read more about what to expect on your first day here!
Burley Hill
Burley Road
Leeds
LS4 2PU
(Telephone: 0113 2883047)
Burley Road has been open since the expansion of the school in 2009.
There are 8 large classrooms, self-study areas and spaces for socialising.
Beginner to Advanced courses, and IELTS preparation courses are available
---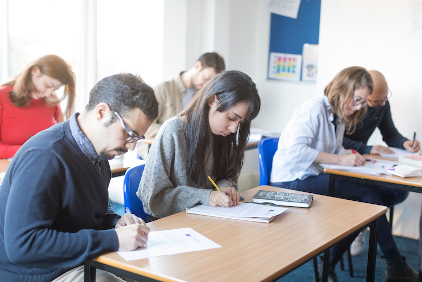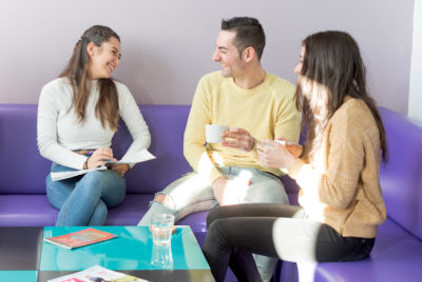 School facilities
Common Room
Areas for socialising and meeting friends! Students also use this area for studying after class.
Student Kitchen
The kitchen has microwaves, a fridge, a kettle/hot water boiler and a toaster. Free coffee, tea and sugar is available.
Prayer room
We provide a quiet room for students of all faiths to pray or meditate in.
Self Study
A members staff is available to offer guidance after class so that you can get the best from your studies.
Reception
We are happy to help you! Full-time assistance is available in the office.
Library
Practice your reading with a short story! We have a large selection of books for all English levels.
Transport in Leeds
Parking
There is a large car park at the front of the school. Parking is free of charge.
Bus
Burley Road
Services run to and from the city centre every 10 minutes.
Bus numbers 49, 50 and 50a from the city centre (The Headrow, Y10) to Burley Road (stop: Burley Road St. Michael's lane)
Train
Burley Road
The nearest station is Burley Park train station. It is a 10-minute walk from the school.
We hope when you arrive in Leeds that you immediately feel like you are part of the Leeds English family.
---
Also in this section
---
Apply today and we will send an application pack to your email.