A supportive environment
Excellent relationships between students and staff
Meet The Staff
The quality of care and the quality of education always comes first in our school. Our dedicated and caring staff work hard for all of our students.
We will always try our best to create a place where effective learning helps you to meet your individual needs and goals.
---
Bob Charlton
Director
I hold a BSc (Hons) in Management, a Trinity Cert:TESOL and I am an ex-IELTS examiner. I used to teach English and have been in EFL management for over 20 years. I've worked in Indonesia, Turkey, Spain, Australia and the UK. I love meditation, philosophy and cycling in Yorkshire.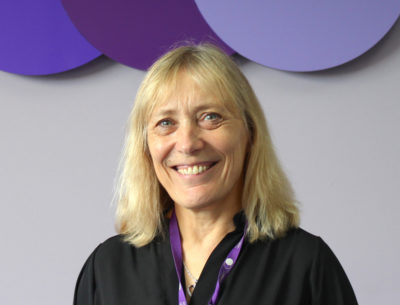 Carol Hey
Student Services Manager
I have been working with international students since 2003 and have a TEFL qualification which I gained in India. I work as a volunteer for LASSN teaching refugees and asylum seekers. In my free time I like swimming, running and family time with my 4 grandkids!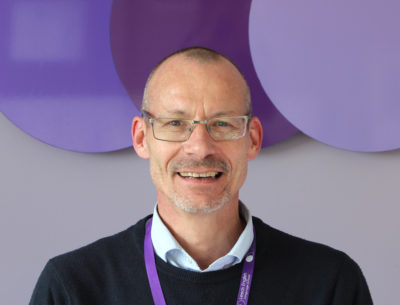 Neil Stapley
Academic Management (TEFLQ)
I've got a DELTA and a Trinity Tesol qualification. I've been teaching since 1994! Mostly in Tokyo, Japan and here in the UK. I really like collecting records, watching football, meeting people from all over the world and reading.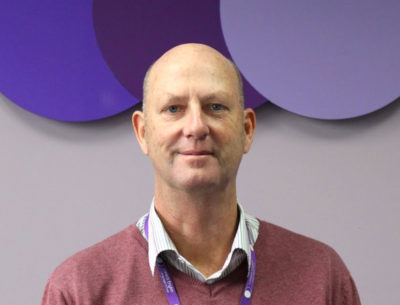 Rob McLean
Academic Management (online) (TEFLQ)
I first came to Leeds as a student, back in the distant past. Sometime after finishing my degree, I started working in the EFL world and haven't really stopped! I have a DELTA teaching qualification and a Master's degree in Training and Human Resource Management. I've worked in eleven countries, mostly in South-east Asia and the Middle East.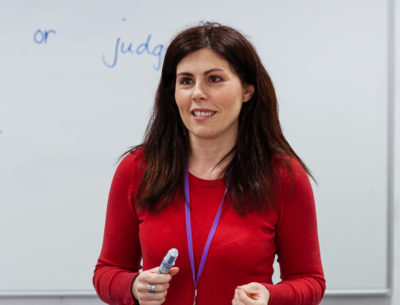 Sandy Cunha
Academic Management
(Student Support)
(TEFLQ)
I have an MA in Applied Linguistics and TESOL and over 20 years' experience in teaching English as a foreign language. I have taught English in the UK, Portugal, Spain and Brazil. I like yoga, spending time with my family and cooking.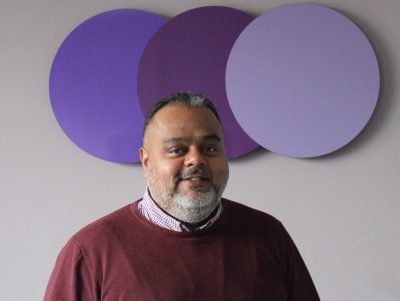 Anish Mehta
International Admissions Officer
I was once an International Student so I understand the challenges of studying in a new country. I moved to Leeds in 2018 from Tanzania with my family. In my spare time I like spending my time with my family and cooking. I also like watching the Premier League and American football (NFL).
Meet the teachers
Our staff are passionate and proud of the work they do to make the school the best it can be. Leeds English Language School teachers have between 5 and 20 years of experience teaching English as a second language.
Many of the teachers have a DELTA (Diploma in Teaching English to Speakers of Other Languages) or a Master's in a teaching-related field.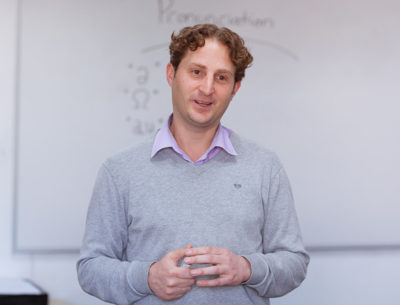 Joe Spooner
Teacher (TEFLQ)
I have 15 years' experience teaching English as a foreign language and am working towards an MA in EFL (English as a Foreign Language). I am a football fan (watching and playing!) I also like playing with my kids and going for walks.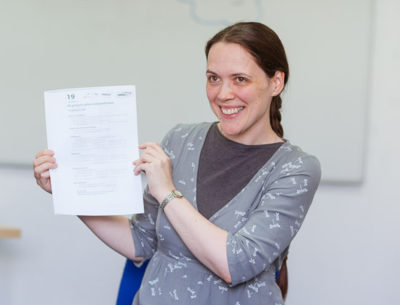 Veronica North
Teacher (TEFLQ)
I'm a Master's qualified teacher (Applied Linguistics) with over 15 years' experience in a number of countries, including Russia, Poland, Spain – and, of course, the UK! In my free time I enjoy cooking and baking, as well as various music and dance-related activities.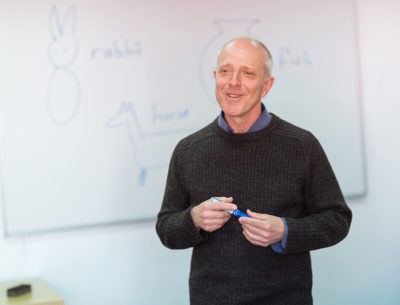 Rod Whittall
Teacher (TEFLQ)
've got over 20 years' experience in teaching English, a PGCE & a CELTA. I lived in Athens for 22 years so am a speaker of modern Greek.
I like playing snooker, holidays to Greece and cafe culture!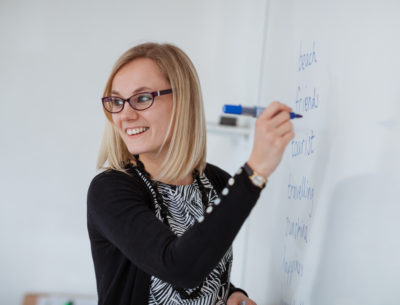 Louise Dolling
Teacher (TEFLQ)
I began my teaching career in South Korea in 2007. I loved teaching and living abroad but decided to return to the UK in 2010. I am DELTA qualified and I've taught in schools in Cambridge and York and I decided to settle down in York where I now live. I love being outside in the countryside and exploring new places in Yorkshire. When I have time I enjoy baking and crafting.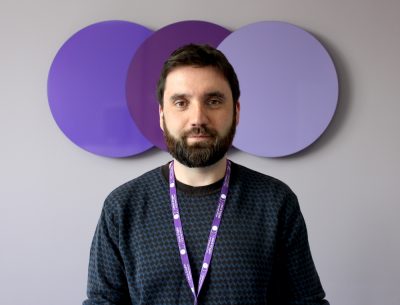 Peter Balloch
Teacher (TEFLQ)
I've been a teacher for around ten years and am CELTA qualified and hold a PGCE. I've enjoyed teaching from my first job as a volunteer teacher to teaching in secondary schools. I've worked in different countries and enjoyed all of them. In my free time I enjoy walking my dog, reading and writing poetry, particularly Larkin and Shakespeare, and sampling local ales.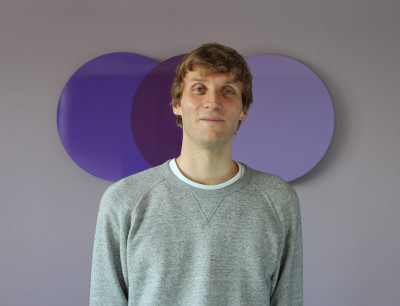 Chris Carter
Teacher (TEFLQ)
I've been teaching English for around ten years and have a Delta. I have experience of teaching on pre-sessional courses here in the UK and I've recently completed a course in teaching academic English. I have worked in Russia, Poland and Japan, but am happy to be home in Yorkshire now! I love teaching at Leeds English because I get to meet people from different cultures and help them to improve their English and enjoy their time in the UK. In my free time, I have a lot of hobbies including mountain biking, studying Japanese and watching live music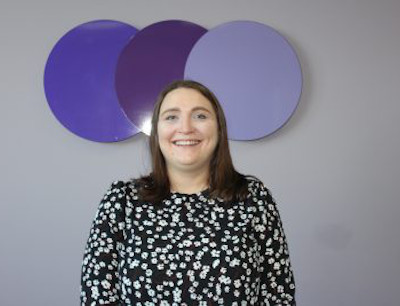 Judy Rose
Teacher (TEFLQ)
I'm a diploma qualified teacher with 10 years' experience. I qualified in Spain and lived and taught in Barcelona for several years.
Coming back to the UK, I decided to move to the North of England and I fell in love with Leeds!
Outside of school you can find me doing a lot of different things from watching netflix to hiking through the countryside.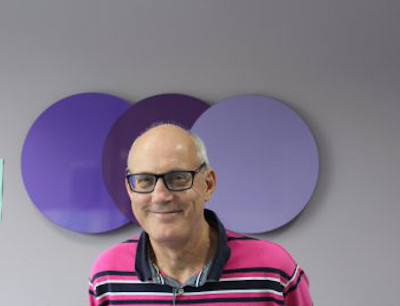 Ben Royston
Teacher (TEFLQ)
My name is Ben. I have been teaching English as a foreign language for many years. I really enjoy teaching English because I love the English language and I enjoy working with people from different countries and cultures.
Apart from teaching English, my main interests are languages (I am also a French and Spanish teacher), sport, watching TV, singing and travelling. My favourite sports are tennis, football, cricket and golf. I have been in Leeds for almost a year. Before coming to Leeds I lived in Bristol which is in the south west of England near Wales.
---
Also in this section
---
Apply today and we will send an application pack to your email.