Study IELTS and OET Online
"Access Anytime" materials and a Personal Teacher
Intensive Online English
15 hours per week | Age 17+
£150 per week + £30 registration fee per level
All the materials you need are provided.
Access quality materials for your English learning
Our students receive a course book, unlimited online storage AND unlimited access to online study materials through our Cambridge Learner Management System (CLMS).
The teacher will set additional work including grammar and vocabulary practice, extra reading and listening materials, videos for language explanation and extra academic materials for the higher levels.
Be supported by caring Leeds English staff
At Leeds English, you will receive academic support and welfare support alongside an individual online study plan. Our teachers use the CLMS to record study activities and dynamically track your progress from the first day through to the end of the course when you will receive the final report.
Placement testing
A copy of the course book
GMail account with unlimited online storage
Unlimited access to the CLMS for your book + additional materials set by the teacher
Individual online study plan & progress report through CLMS
Weekly progress test
End-of-level report and Certificate of Completion
A certificate + report when you finish studying
Welfare support from our friendly team
Academic support from our qualified managers
Academic support for Cambridge and IELTS exams
Weekly extras including speaking club and study club
Over 180 hours of online material for you to use for a whole year, regardless of how long you study with the school
---
An intensive English course with a maximum of 9 students per class.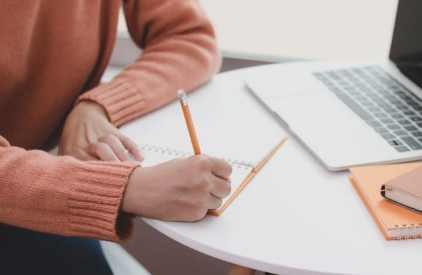 Intensive Online English classes are timetabled exactly the same as our in-school General English classes. However, the Online classrooms sizes are smaller, with a maximum 9 students, for a more beneficial learning experience.
This course is suitable for:
Students who want to improve their general English level or IELTS score.
Students who want to improve their job prospects.
Students who are prepared to study at home for 15 hours per week.
---
About Online English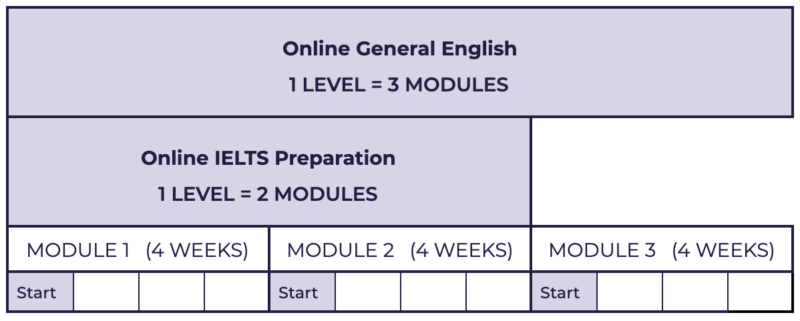 Study for 4 weeks (1 module) or more.
The classes start on Monday (9am UK Time) – you will start after the placement test.
Zoom video conferencing with students from all over the world!
Unlimited access to online study materials (CLMS).
£150 per week + £30 registration fee (to be paid at the start of each new level)
Please read the Terms of Booking at the bottom of this page.
Intensive Online English timetable
Intensive Online English (15 hours)
£150 weekly
£30 Registration fee per level
---
How to apply?
Complete the Contact Form below.
Our staff will process your application and send you an invoice.
We will email you to schedule a placement test.
The placement test will be writing (if required) and a short video call with a member of the academic team.
Begin studying at the start of the next module!
Book your FREE online IELTS assessment
---
Other Courses
Apply today and we will send an application pack to your email.